51 Seater luxury Bus Rental Dubai for Tourists with best Prices
51 Seater Luxury bus rental Dubai means a high class experience of quality drive and comfort with huge capacity for big pax of passengers and luggage. 50 seater luxury bus on rent as well as  35 seater luxury bus on rent are the two basic programs we are currently working on. A luxury bus hire in Dubai or Sharjah is very easy with Wadi Swat Passengers Buses Transport. We have our online and recently updated Dubai bus rental rates . Any type of luxury bus is a very good addition to the bus genre and an uplift for the tourism and also for transportation industry.
Our Fleet for Luxury Bus Rental Dubai
We have 35 or 37 seater luxury buses, 40 seater luxury buses, 50 or 51 seater luxury buses available in our buses fleet. No doubt, Dubai city tour or any city tour in the UAE is incomplete without the blend of the very VIP new class highly luxurious addition of super luxury coaches.  
Also, there are coaches in small rages, what are good for short tours and city tours. Luxury Bus Rental Dubai have the above three main type of buses in use. In fact, all the luxury buses are offering huge capacity of luggage space underneath. For rates and prices kindly check the below link or contact us by mail or phone. 
50 Seater Luxury Bus Abu Dhabi
Rates for 50 Seater Bus on Rent in Dubai
A 50 seater bus on rent in Dubai with driver costs AED 1000 – AED 1200 per day of 10 to 12 hours. A 50 seater luxury bus is good for 50 passengers one guide and their luggage or normally 50 bags. Luxury bus rental Dubai or Sharjah have almost the same rates. It costs AED 1200- AED 1400 from Dubai to any other city depending on the situations.
For checking the rates kindly visit our site Dubai Bus Rental Rates.
Rates for 35 Seater Bus on Rent in Dubai
A 35 seater bus on rent program normally costs AED 800- AED 1000 inside Dubai per day of 10-12 hours. 35 Seater luxury bus is ideal for 30 passengers and 20-25 normal bags. the bus is used for airport transfer, hotel transfer and Dubai City Tour.
Brands in use for Luxury Bus Hire Dubai
Kinglong Luxury Bus Rental Dubai
Kinglong is one of the biggest brand when it comes to luxury buses. King Long United Automotive Industry Co., Ltd  or commonly known as King Long ( Jīnlóng, literally, Golden Dragon) is a Chinese buses manufacturer headquartered in Xiamen, Fujian. Founded in December 1988, it is focused mainly on developing, manufacturing and selling large-and-medium-sized coaches and light vans.
Available Sizes : 30 Seater Luxury bus, 35-37 seater luxury bus, 51-53 seater luxury bus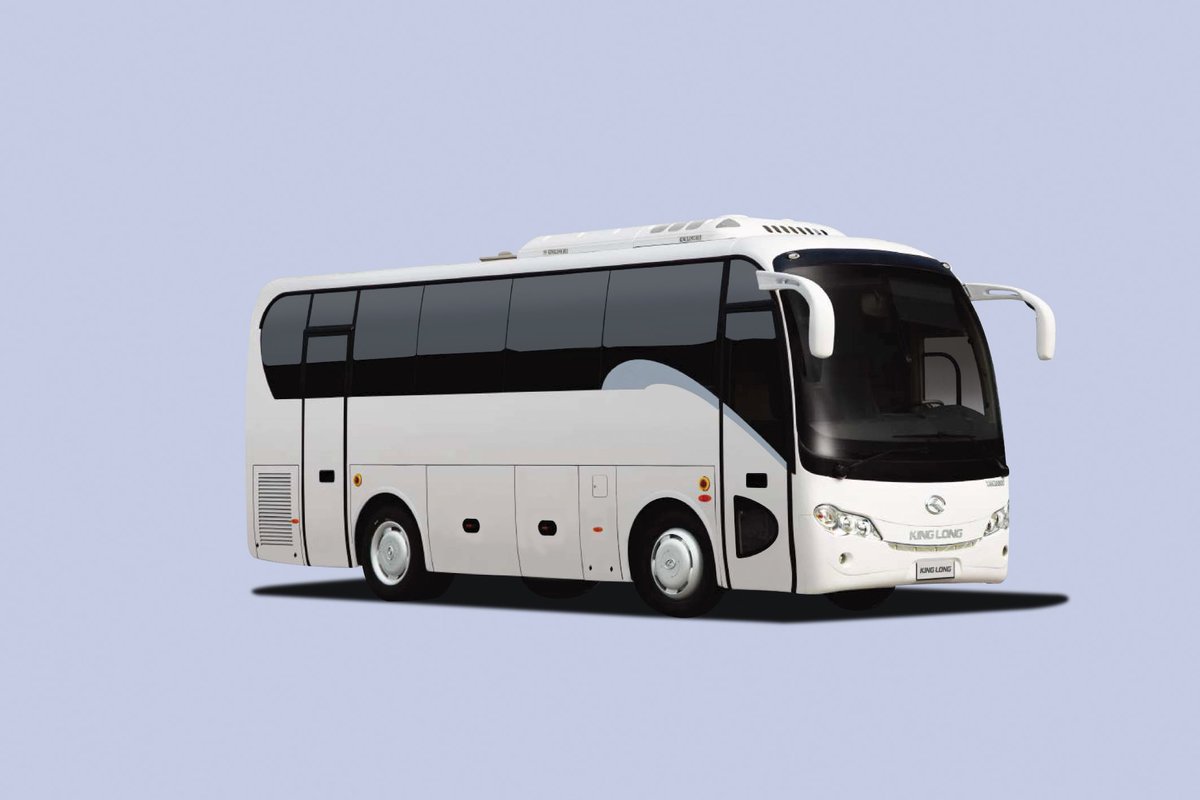 After Kinglong, Yutong is also one of the biggest luxury bus brand. It has a big name and respect in Dubai market when we are talking about luxury bus hire or luxury bus rental. Luxury bus rental Dubai program is proud to use Yutong for its luxurious City tour. Yutong (officially Zhengzhou Yutong Group Co., Ltd.) is a Chinese manufacturer of commercial vehicles, especially electric buses, headquartered in Zhengzhou, Henan. Yutong also covers areas of construction machinery, real estate, and other investment businesses. As of 2016 it was the largest bus manufacturer in the world by sales volume.
Higer Luxury Coach in Dubai
Higer luxury bus company limited is producing high quality luxury buses. Its is wide spread brand and has got big respect in Dubai Luxury bus hire market. Higer Bus Company Limited, also known as Higer Bus, is a Chinese bus manufacturer based in Suzhou, Jiangsu province. HIGER is China's leading exporter of buses and coaches, whose units are available in more than 100 countries and territories in South Asia, Middle East, Africa, Russia, East Europe and the Americas.
Mercedes Luxury Bus Hire in Dubai
No doubt, Mercedes is world's prominent bus  brand when it comes to durability, comfort and luxury. Mercedes was more than any other brand in the world but after the arrival of Yutong, Kinglong and Higer , its demand has decreased. But, it has the same same respect and appraisal when we talk about quality. Mercedes-Benz has been producing buses since 1895 in Mannheim in Germany. Since 1995, the brand of Mercedes-Benz buses and coaches is under the umbrella of EvoBus GmbH, belonging 100% to the Daimler AG.
SCANIA  Luxury Bus Hire in Dubai
Scania is producing high quality heart touch beautiful models of luxury buses. The Scania K series is a series of chassis in Scania's city bus and coach range with longitudinally, straight-up mounted engine at the rear, replacing the K- (K94, K114, K124) and L-type (L94) chassis of the 4 series. The K series was first presented on Busworld 2005 in Kortrijk, Belgium and models were available from 2006.
Luxury Bus Rental Features and Sizes
Capacity: 35 seats, 45 seats and 51 seats,
Ideal: School Transport, Staff Transport, Luxury Tours, City Tours , Hotels.
Areas of Work: Tourists bus, Students Transportation by YELLOW & WHITE Buses, Staff Transportation,
Approved from: Road & Transport Authority
Mode Of Hiring: With Driver & Fuel ,  With Driver but without fuel
Leasing  Time: For daily, Weekly or Monthly rent or Lease